PISTEOFF: A Backcountry Modular Pack System for the Female Ski Photographer and Filmmaker
Master's of Sports Product Design Capstone Project

---


For the past year I have been working on my final capstone project for grad school. This page will provide some insight of what that process has looked like.

With the rise of ski films, especially focused on women, the amount of women filmmakers and photographers are growing. I wanted to design for this space and really think about what does this growing body of athletes need.


HOW MIGHT WE DESIGN BACKCOUNTRY SKI EQUIPMENT FOR FEMALE PHOTOGRAPHERS AND FILMMAKERS TO PERFORM THEIR JOBS MORE EFFECTIVELY WITHOUT HAVING TO SACRIFICE THEIR OWN SAFETY?
RESEARCH

Understand what goes in a skier's bag vs the filmmaker: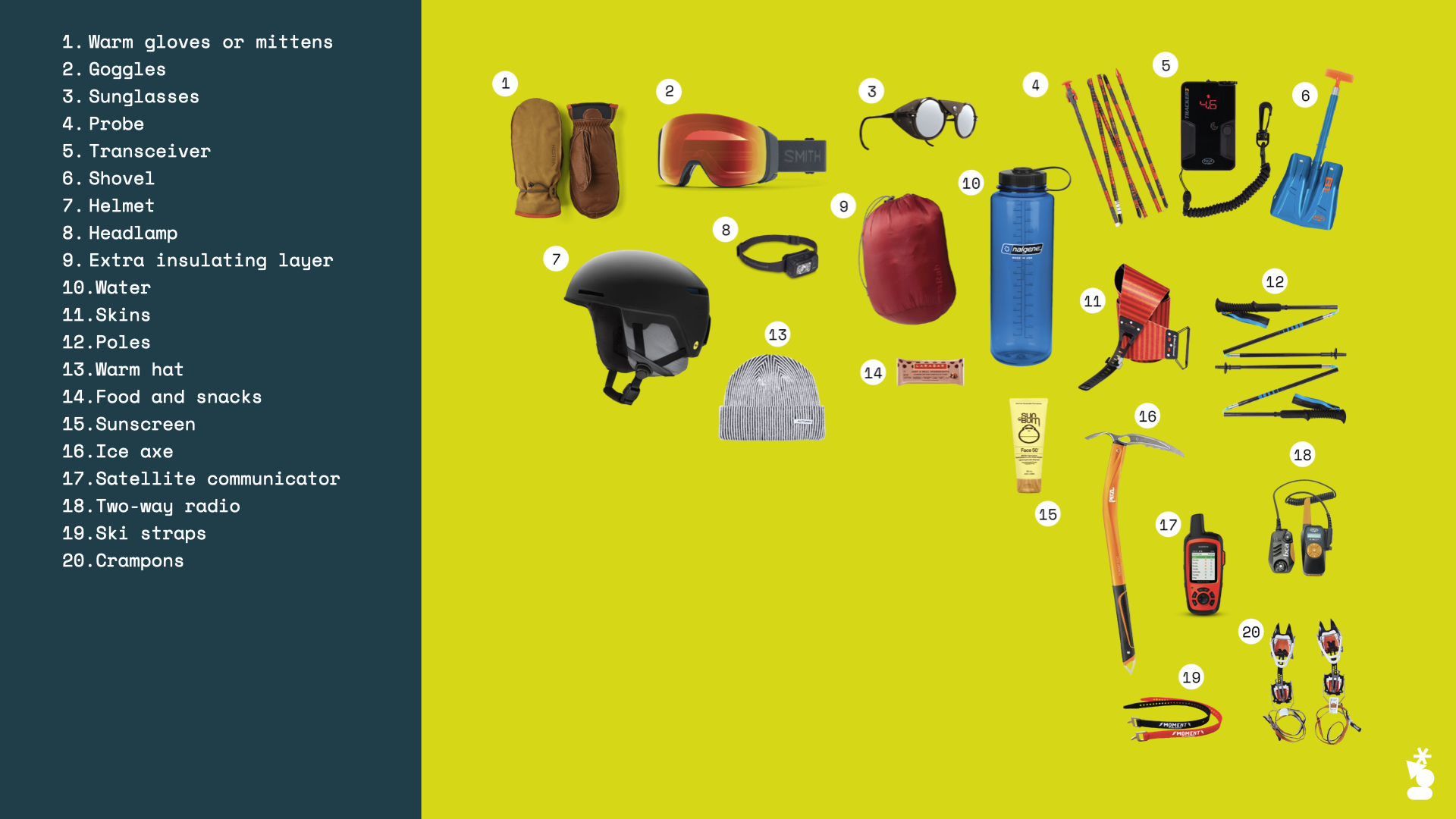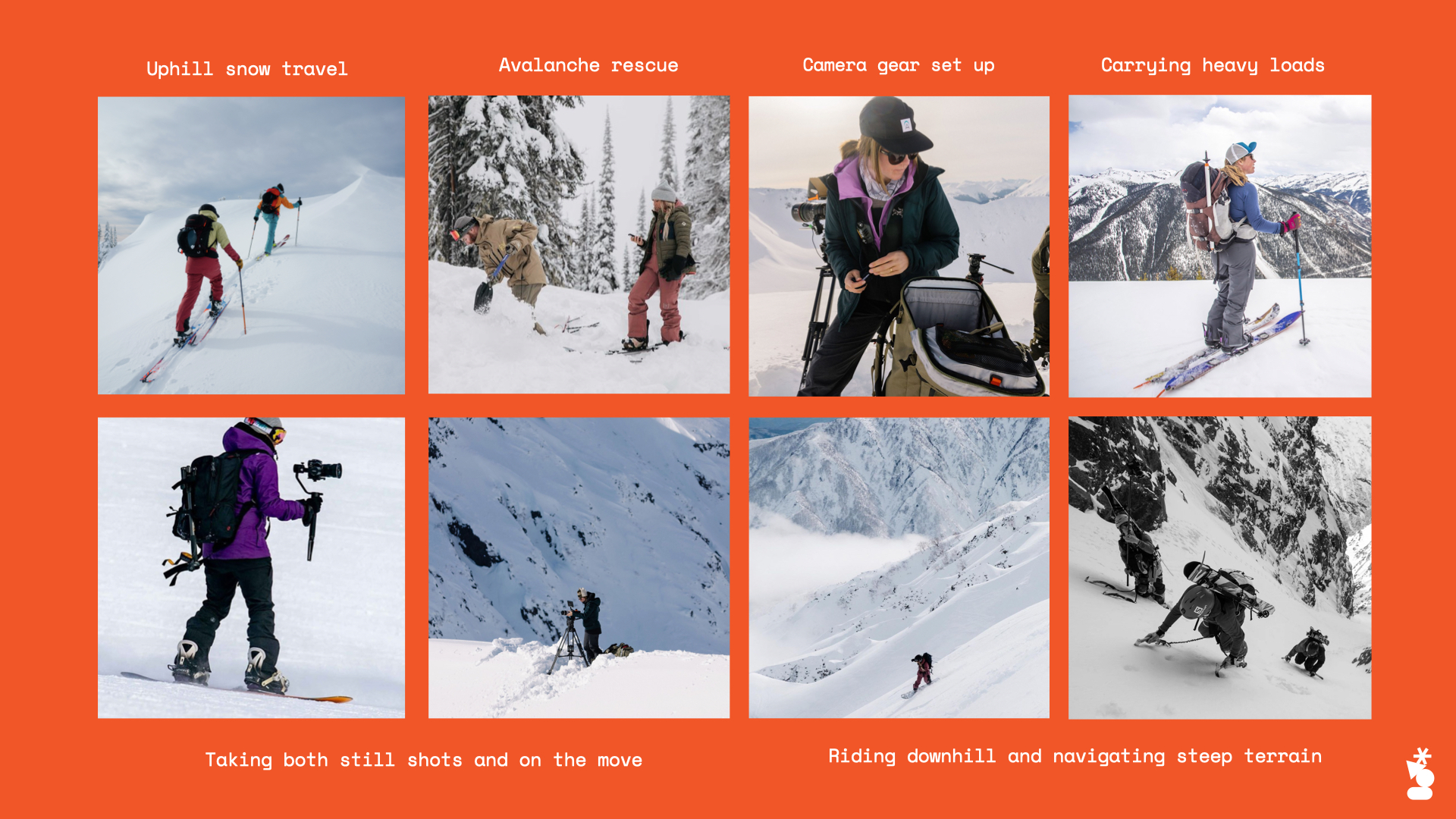 I conducted one-on-one interviews with 10+ athletes and learned what they valued the most. Safety was one of the biggest things that they spoke about because they were often sacrificing their safety for their camera gear. This led me to the concept of wearable equipment. In the performance world now people are looking for ways to have their gear as close to body as possible - as seen in running vests, bikepacking bags, fly fishing vests - list goes on. How can this same concept be applied to backcountry filmmakers?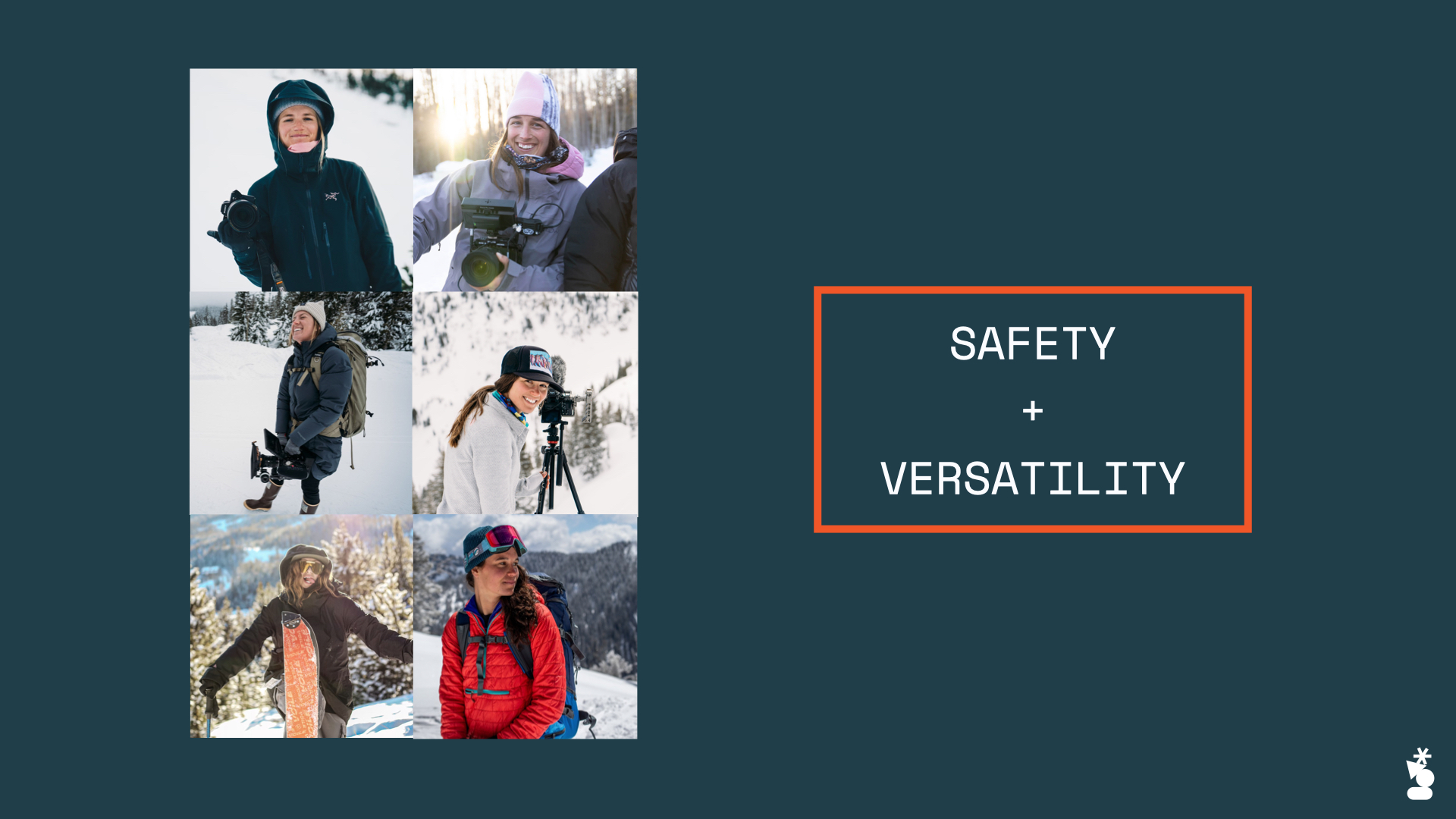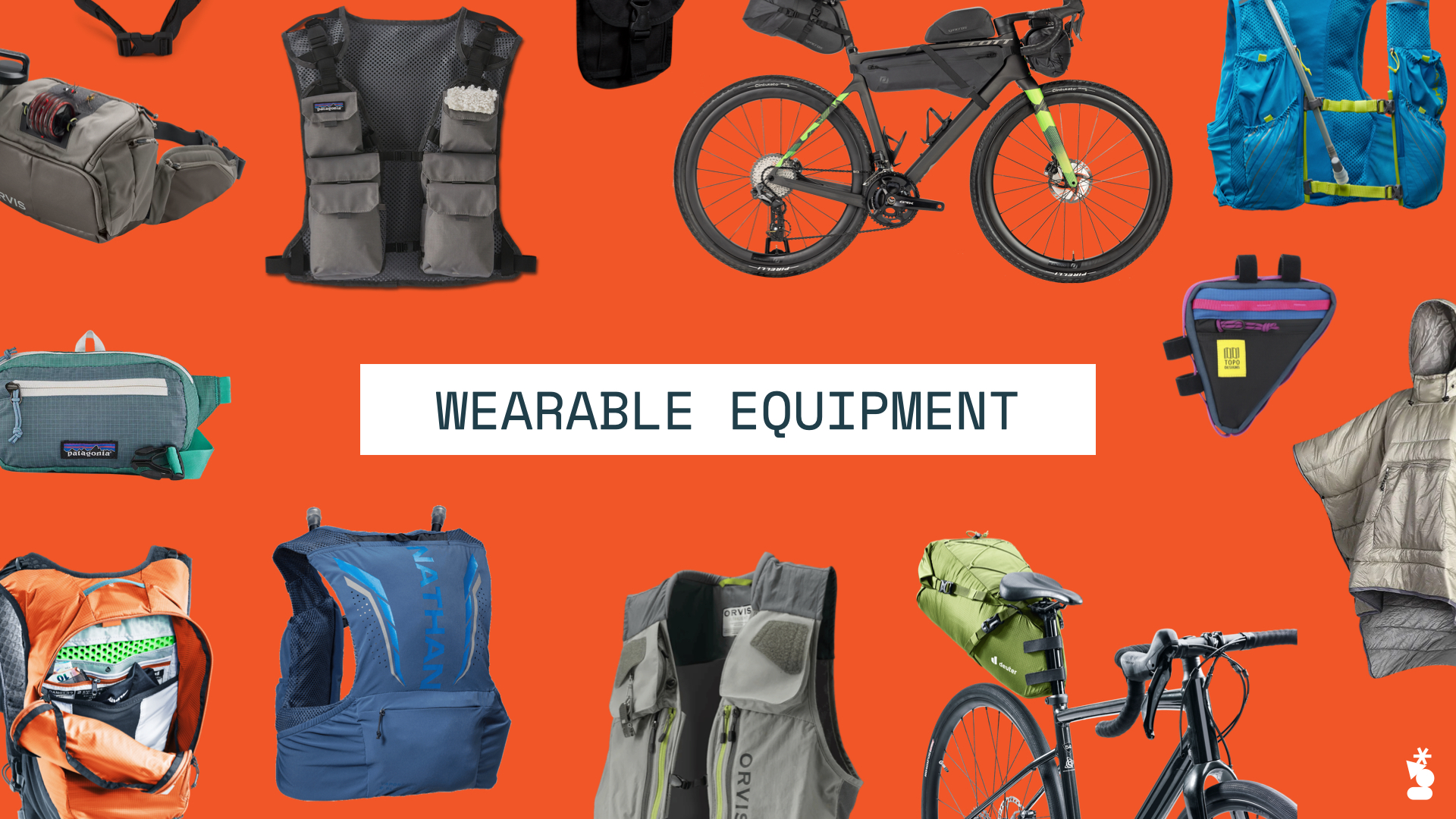 IDEATION & CREATION


The research led me think how to design a better system for the athletes. I ultimately settled with the idea of having a modular vest and pack system. The vest carries all the safety equipment so that it can be on body at all times. The pack will carry the camera gear and can be "dropped" from the pack if needed.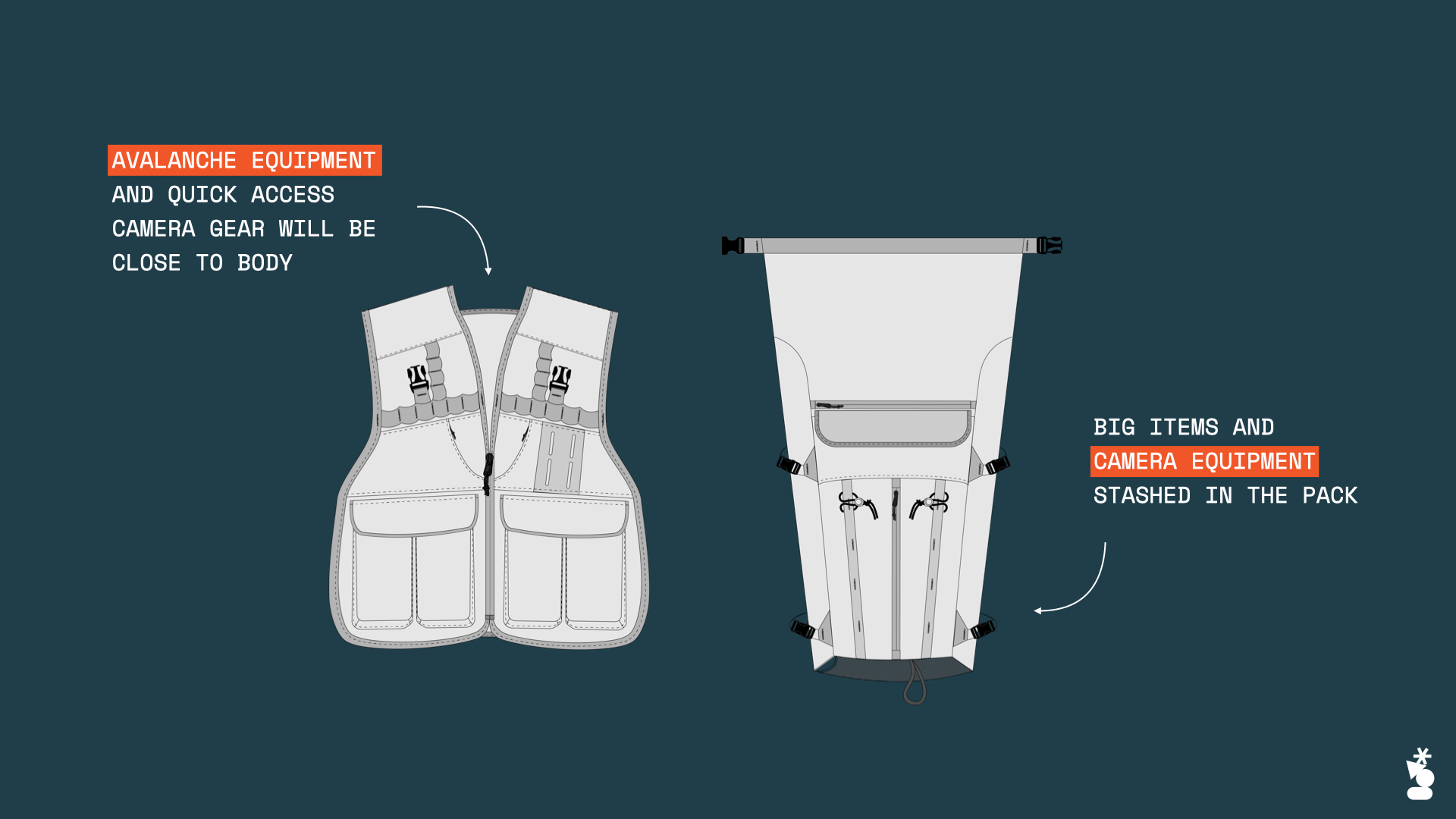 PROTOTYPING


Prototyping included ripping apart a lot of backpacks and vests to see how they worked. I was able to take up my first complete prototype to Mt. Hood and complete some testing with my athlete.


FINAL COLLECTION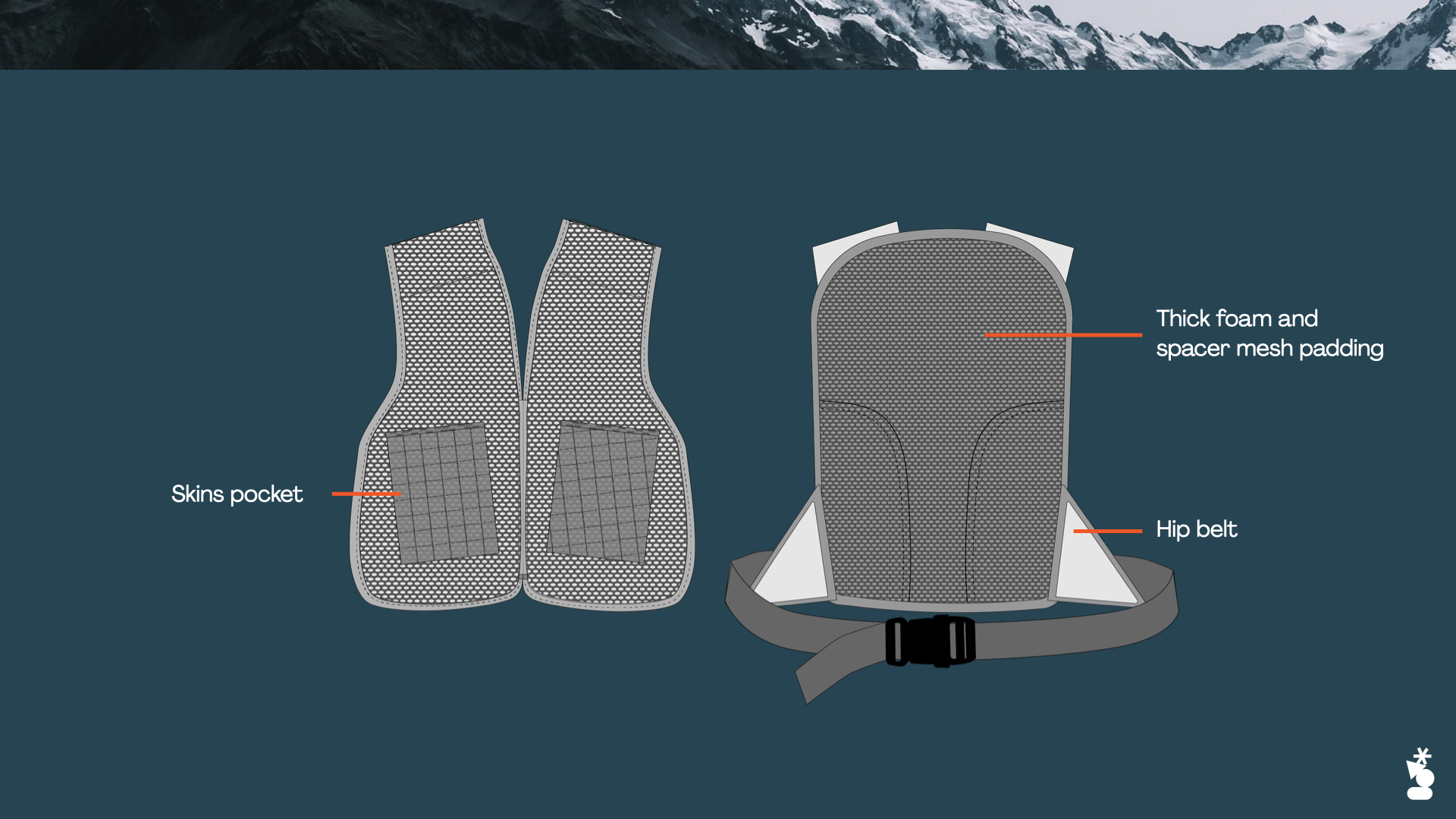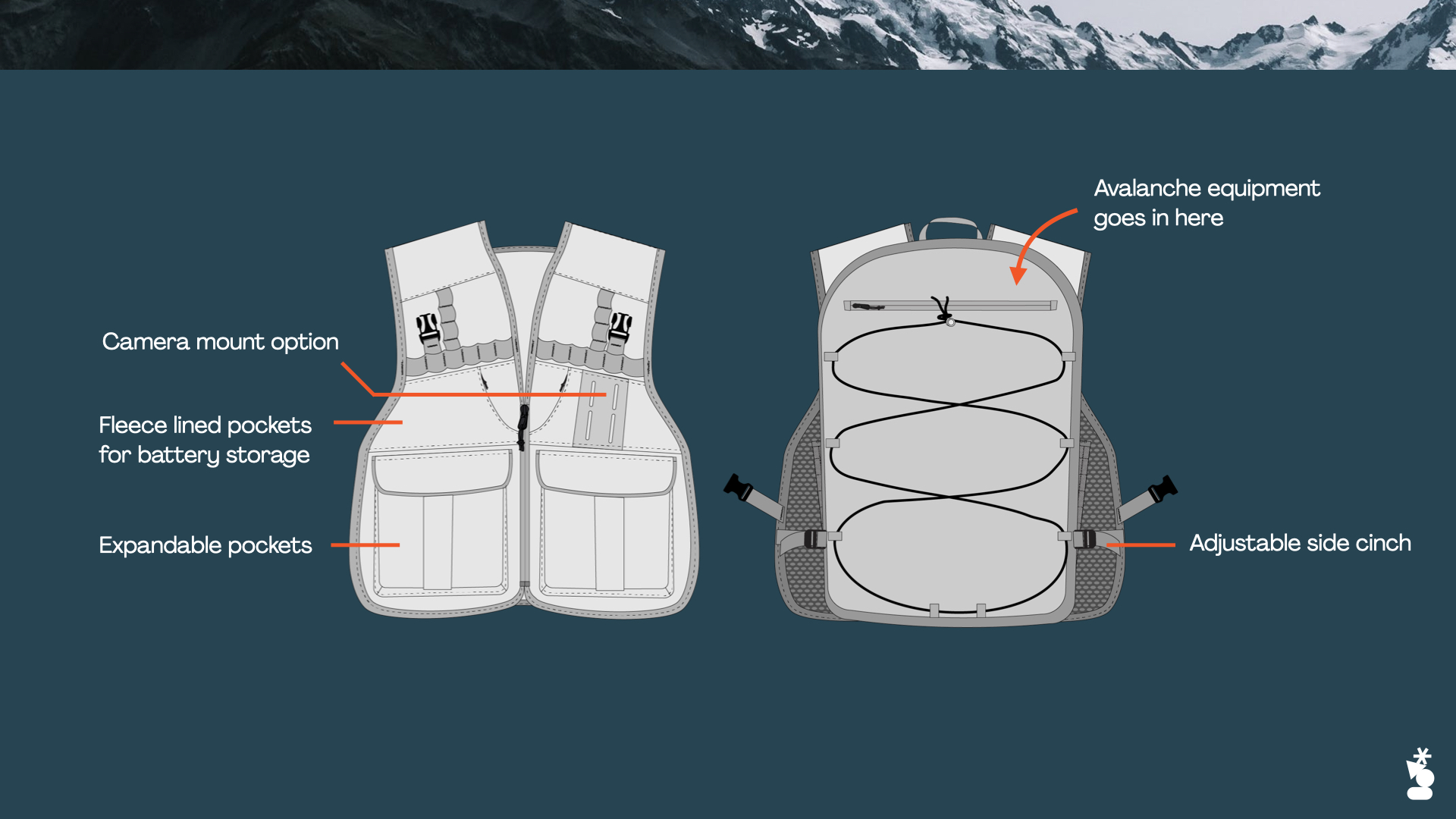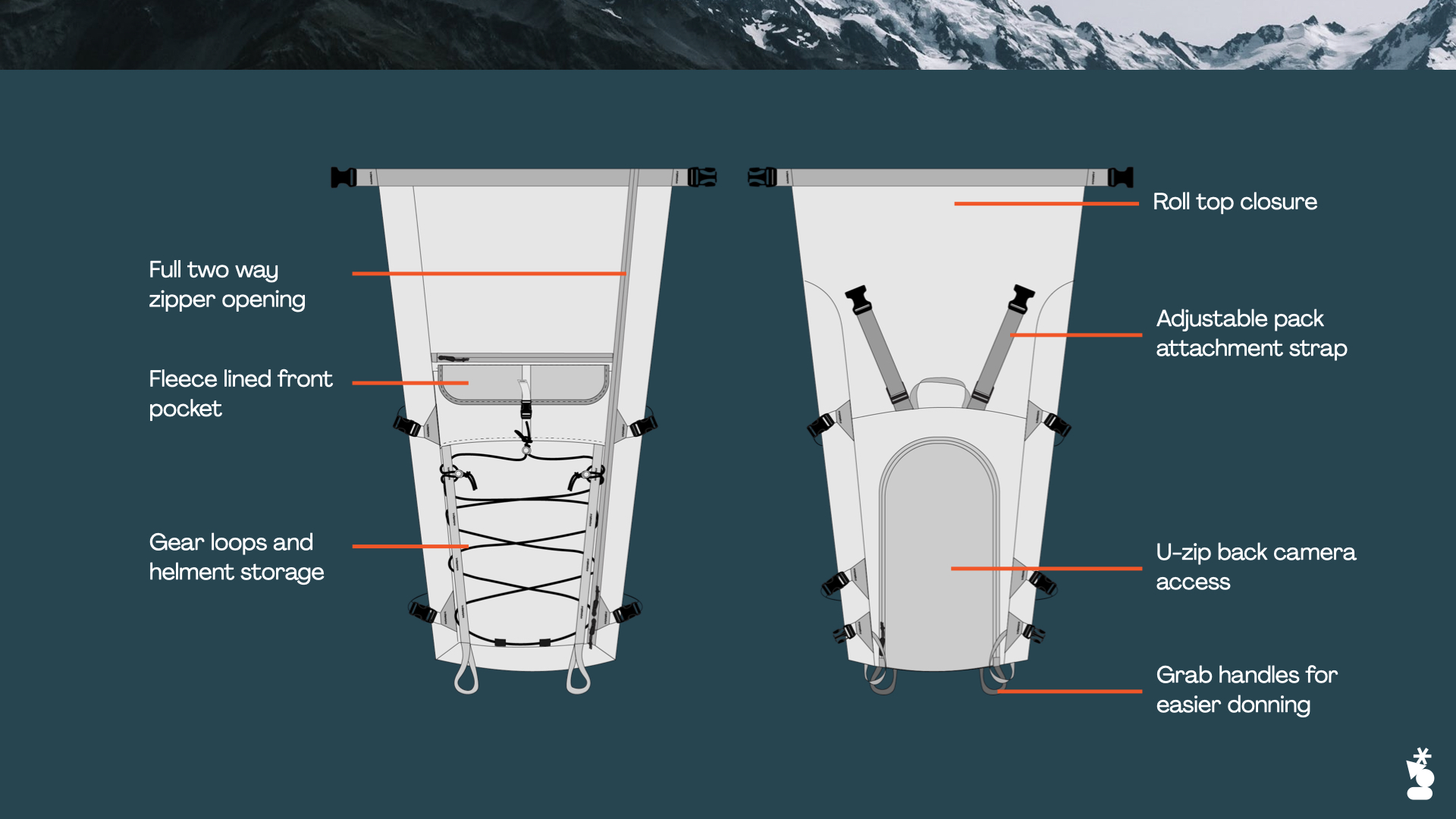 HOW DO THE CONNECTION POINTS WORK?


I used Fidlock V-Buckles as the attachment method. This offered a quick attachment and quick release for the athletes to quickly remove and put on their pack as they need.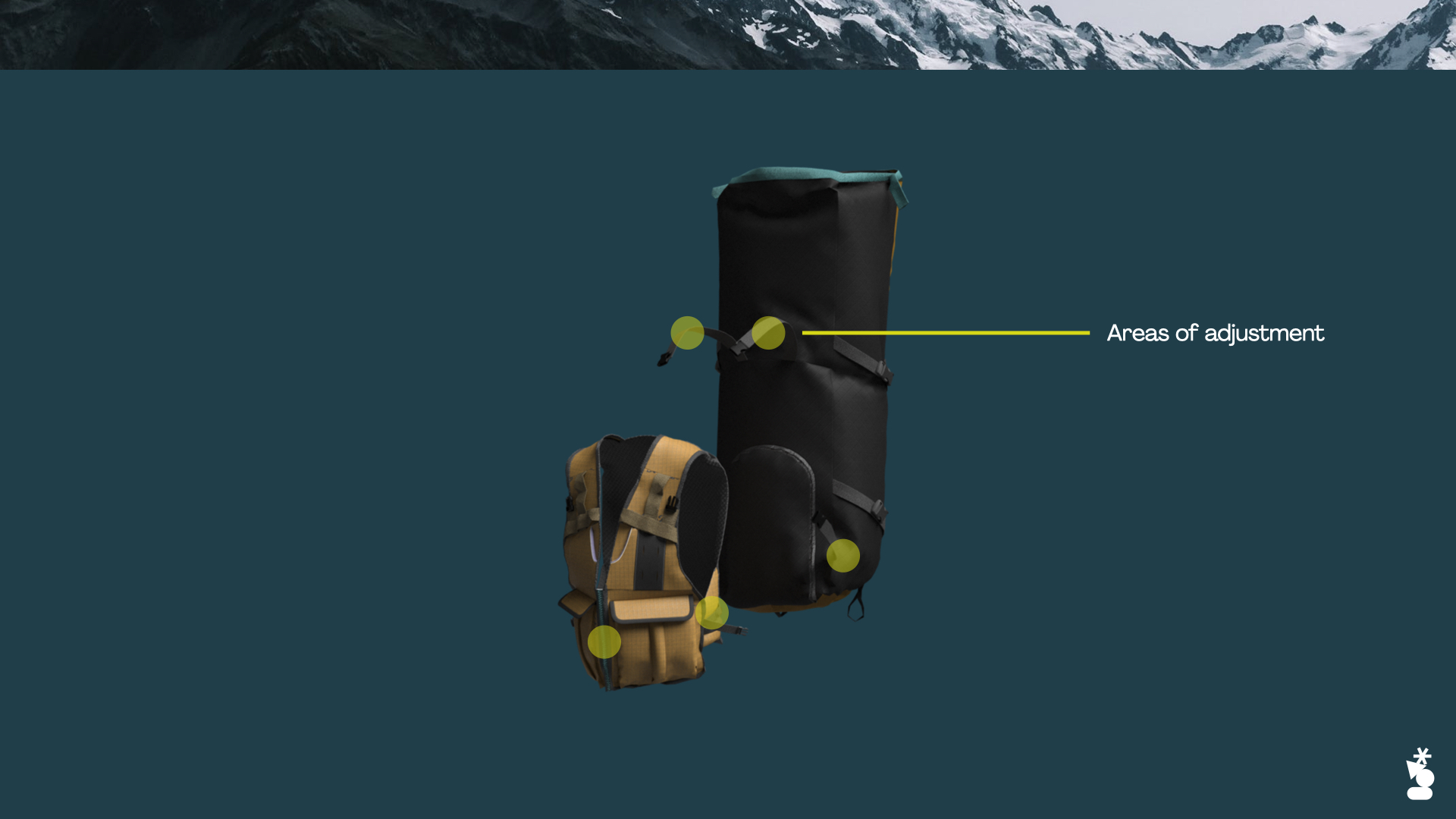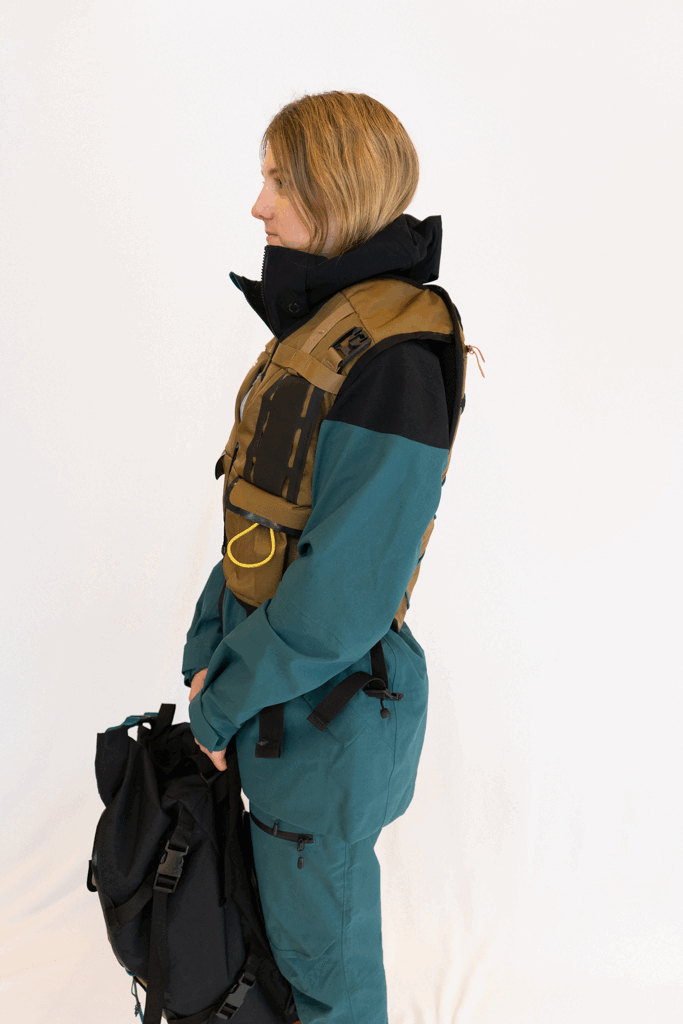 FINAL PRODUCT