SKRÄP SLING BAG & VEST
lululemon Internship Project

---
Over summer 2022, I had the incredible opportunity to work as a Design Intern for the Bags and Accessories team at lululemon in Vancouver, CA. For my final intern project, I wanted to follow my ikigai. Something our VP of Accessories, Dennis Wang, would always refer to. Your ikigai is the Japanese secret to a joyful life. It means "your reason for being". With freedom to choose whatever I wanted to design for my project, I wanted to choose something that overlapped with my personal interests, lululemon's core values, and what the world needs.

Through research of lululemon's values and what I had experienced from a summer working at the company, I came to the conclusion to design for the global movement: Plogging. It overlapped with lululemon's core values of personal responsibility, courage, fun, and Be Planet.
01 RESEARCH

So what exactly is plogging and what does a plogger need?


I took to the streets of Vancouver myself, and went plogging just to fully understand the experience. This small bag was from a light 3 mile jog around my neighborhood by Kits Beach.


02 IDEATION

I wanted this bag to interact with current lululemon product. I looked at the Fast and Free Running Vest and tried to understand how this vest would work for a plogger and how could it be added to.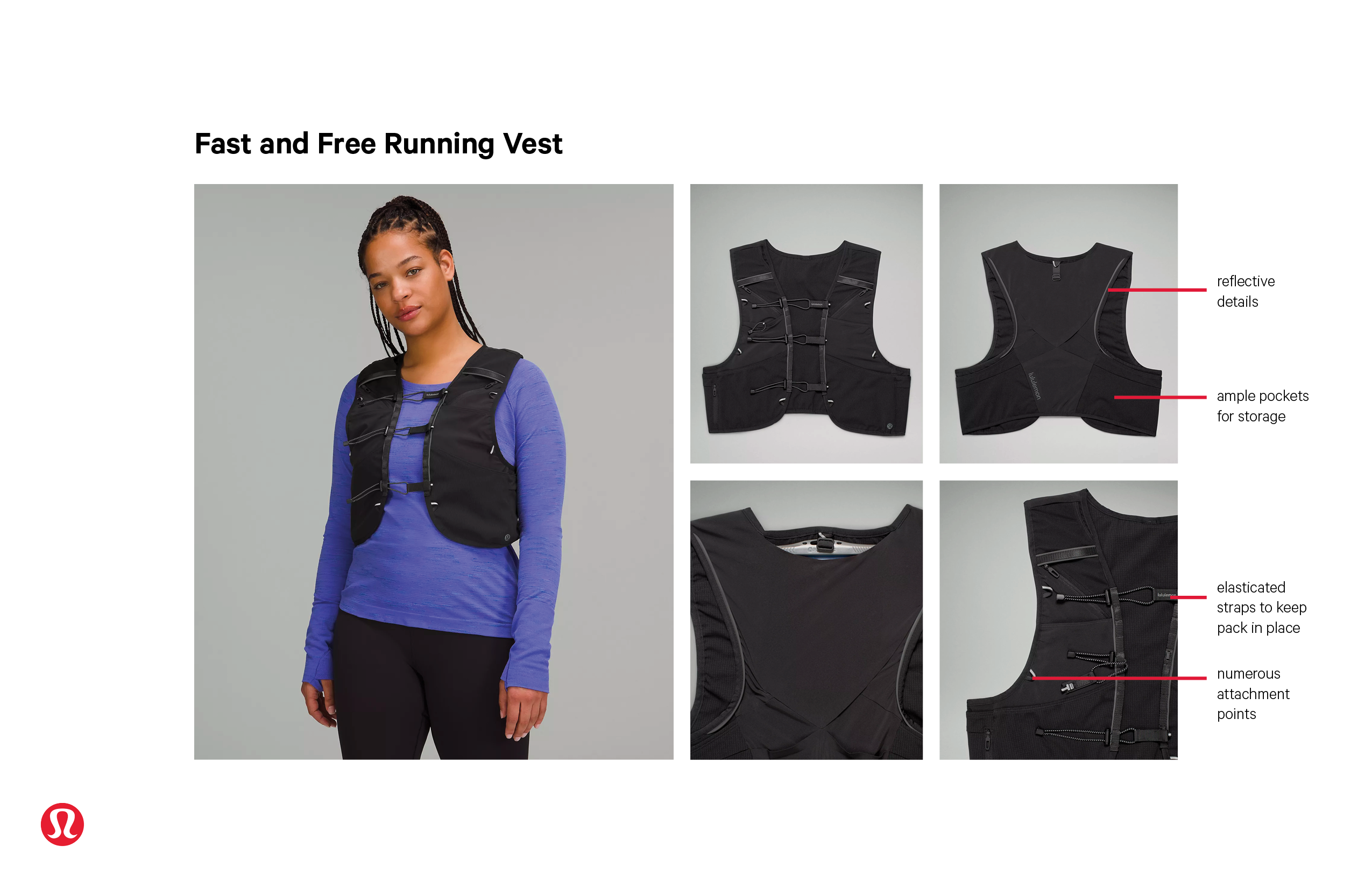 03 PROTOTYPING

Prototyping focused a lot on the best ergonomics of putting something in your pack without having to pause or take off what you were wearing. Attachment of the bag to the vest was also very important, so I spent a lot of time prototyping how that attachment would look, exploring the vast trim library that lululemon had to offer. I also spent a lot of time in lululemon's fabric library to understand what existing lululemon fabrics would work vest for this.


04 DESIGN
05


05 FUTURE CONSIDERATIONS